Belgium for dummies
How different is Belgium from where you live? What would do you absolutely need to know before coming here?
---
Contact Us

That is a project developed by an Erasmus student in Erasmushogeschool, a university located in the heart of Brussels. Do not hesitate in contact the author through this contact form:

Erasmushogeschool Brussel - Departement Management, Media & Maatschappij

Zespenningenstraat 70, 1000 Brussel

TELEPHONE NUMBER
---




​A project by Fernán González
(cc) 2016
Powered by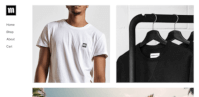 Create your own unique website with customizable templates.